A deadly avalanche has occurred in the Austrian Alps, killing four skiers on a tour. The avalanche occurred on Jochgrubenkopf mountain which is 8,050 feet high, and it lasted for 2,300 feet creating snow banks that were up to 40 feet deep. According to the BBC, avalanche risks at the time were low, but a layer of fresh snow on top of layers of unstable snow triggered the avalanche. Austrian officials reported that fourteen people have been killed by avalanches in Austria this winter.
The fact that the risk of an avalanche was low goes back to our discussions of risk. Certainly people do not worry about low risks frequently, because there just is not a large chance that those events will occur. Similarly, thousands of people ski worldwide each year, yet very few of those are killed or injured by avalanches. That is to say that even when risk is low, there is always a possibility of that event occurring anyways. To help gain a better understanding of avalanches and what different risk levels look like, a Swiss group has put out several diagrams, pictures, and videos to help education people about avalanches, which is an excellent form of hazard mitigation. Here is the website:  https://www.whiterisk.ch/en/explore#u=01-11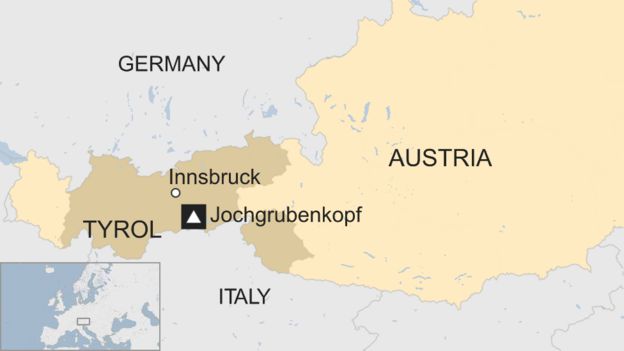 Image courtesy of the BBC.
http://whnt.com/2017/03/15/4-reported-dead-in-austrian-alps-avalanche/
http://www.bbc.com/news/world-europe-39283797